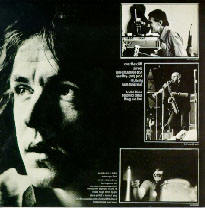 THINGS WE LIKE is the title of a grade school textbook Jack used as a boy. Amazingly, he wrote the material on this album when he was about 12 years old.

Jack Bruce: Upright bass

John McLaughlin: Guitar
Dick Heckstall-Smith: Saxes
Jon Hiseman: Drums
All compositions written and arranged by Jack Bruce.
Produced by Jack Bruce.
Recorded August 1968 at I.B.C. Studios, London.