He began recording solo albums; the first being his influential Songs For A Tailor and thereafter commenced his policy of playing simultaneously in rock, jazz and classical formats, attempting to realise his personal and unique style of performance and recording which is an amalgam of these three plus the influence of other important world and ethnic music.

Biography Page 1 | Biography Page 2 | Biography Page 3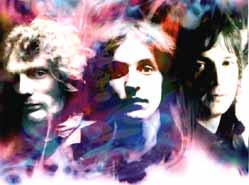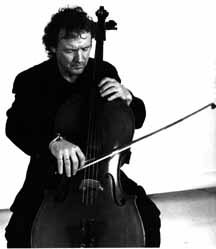 Jack had to turn down Marvin Gaye's offer to join his U.S.-based band because of his impending first marriage. He then joined John Mayall's Blues Breakers, where he first met Eric Clapton, followed by Manfred Mann in an ill-advised attempt at commercialism. It was Ginger Baker who initially asked Jack to form a trio with Eric Clapton. Eric insisted that Jack would be the singer.
Cream went on to sell 35,000,000 albums in just over two years and was awarded the first ever platinum disc for a double album for Wheels of Fire. Jack wrote and sang most of the songs, including "I Feel Free", "White Room", "Politician" and perhaps the world's most performed guitar riff, in "Sunshine Of Your Love". Cream split in November 1968 at the height of their popularity; Jack felt that he had strayed too far from his ideals and wanted to re-discover his musical and social roots.

Jack was born to musical parents in the shipbuilding city of Glasgow, Scotland on 14 May 1943. His parents travelled extensively in Canada and the U.S.A. Jack attended 14 different schools, finishing his formal education at Bellahouston Academy and the Royal Scottish Academy of Music, to which he won a scholarship for cello and composition. He left the Academy and his homeland at the age of 16, because of poverty and discouraged by his professors' lack of interest in his ideas.
Jack travelled to Italy and then England, playing double-bass in dance bands and jazz groups, and joined his first important band in 1962 in London. This was Alexis Korner's Blues Inc. with whom Charlie Watts, later to join the Rolling Stones, was their drummer. Jack left Alexis in 1963 to form a group with organist Graham Bond, guitarist John McLaughlin and drummer Ginger Baker. This group became the seminal Graham Bond Organisation after John left, and saxophonist Dick Heckstall-Smith joined. Jack was compelled to leave this band after three years by Ginger Baker, who said his playing was "too busy"!

JACK BRUCE. The composer, the singer, the multi-instrumentalist, the Legend. Hailed as one of the most powerful vocalists and greatest bassists of his time, his improvisational skill and utterly unique, free-spirited approach to composition and performance would forever change electric music. His pioneering, full-toned, free-wheeling playing on the electric bass revolutionised the way the instrument is used and influenced the playing of countless bassists to today, including Sting and Jaco Pastorius. His work with bands such as Cream and the Tony Williams Lifetime, as well as his solo material, unlocked the doors to the pent-up energy of a new approach to the art of sound, breaking the barriers of tradition and creating a kind of music that had never been heard.